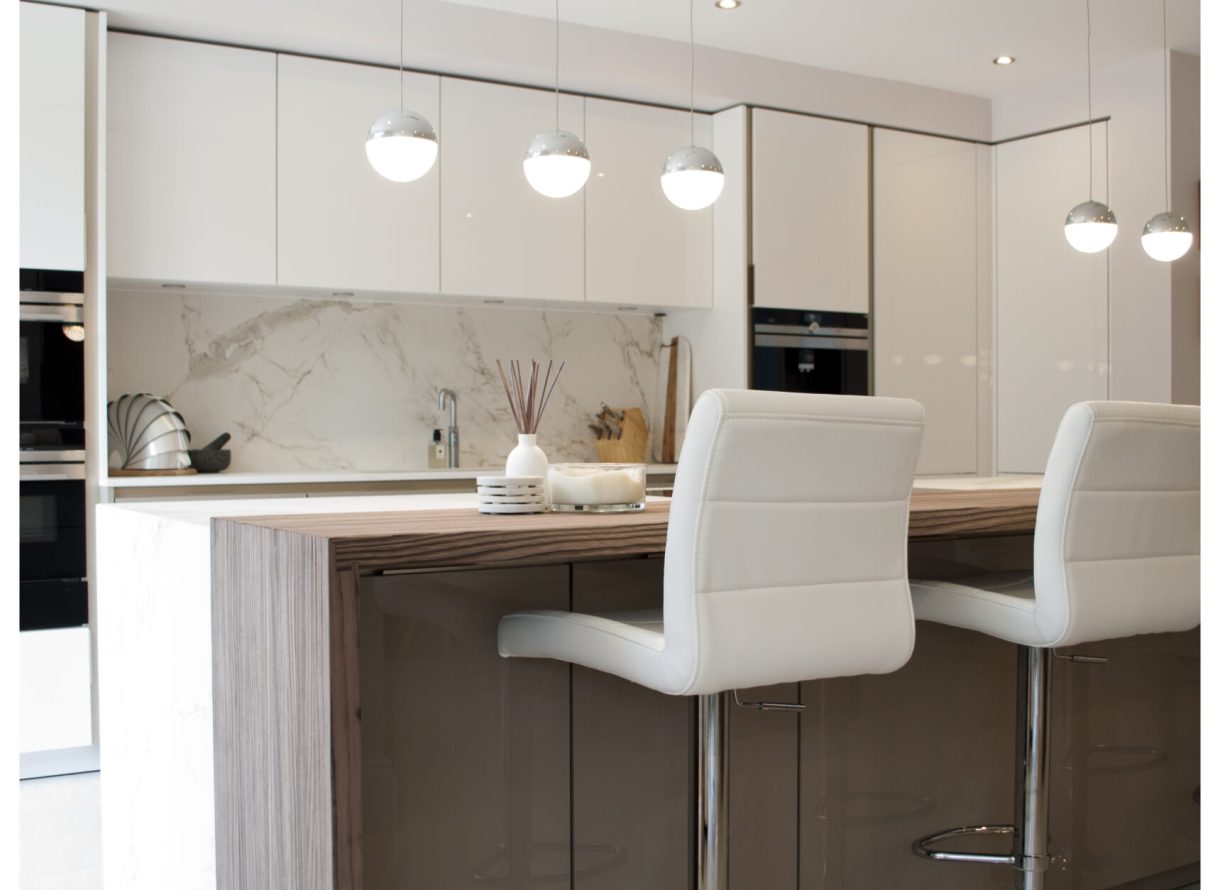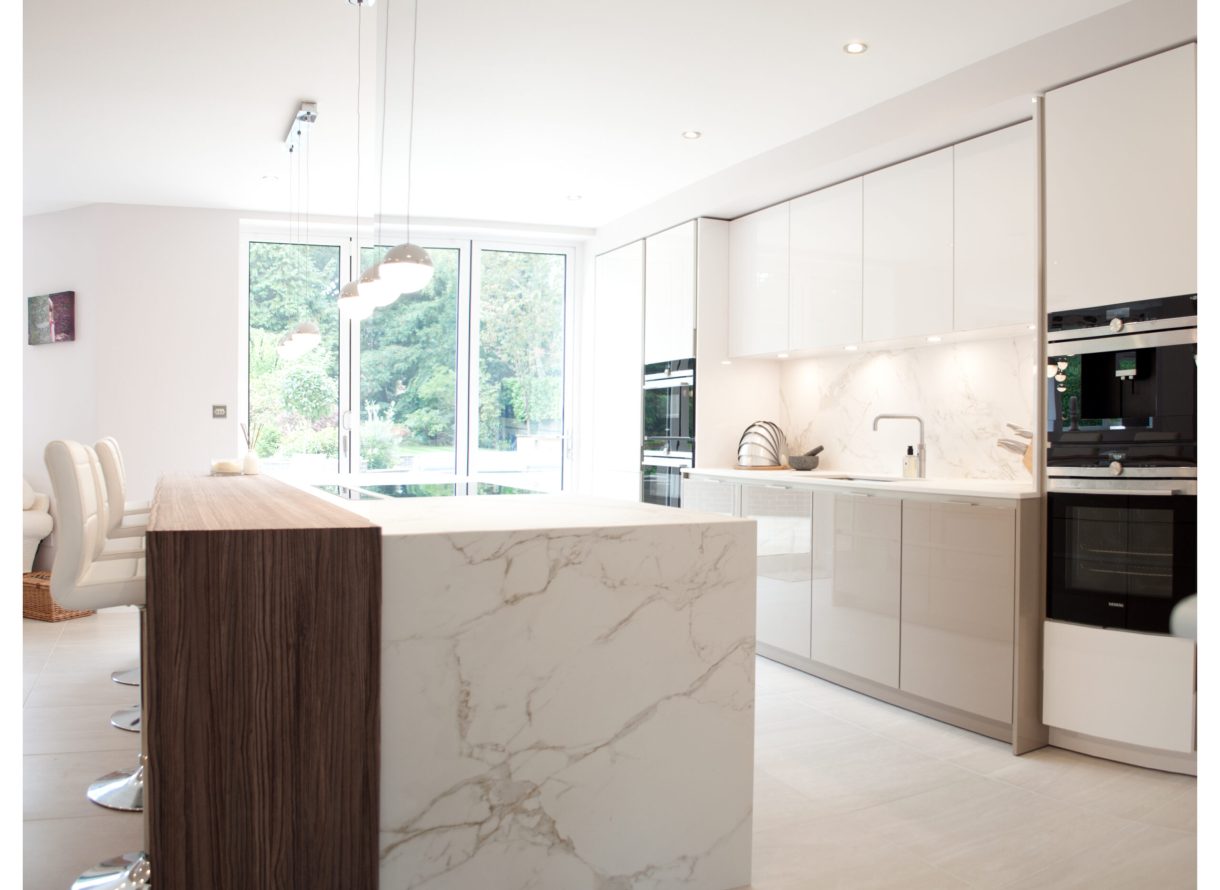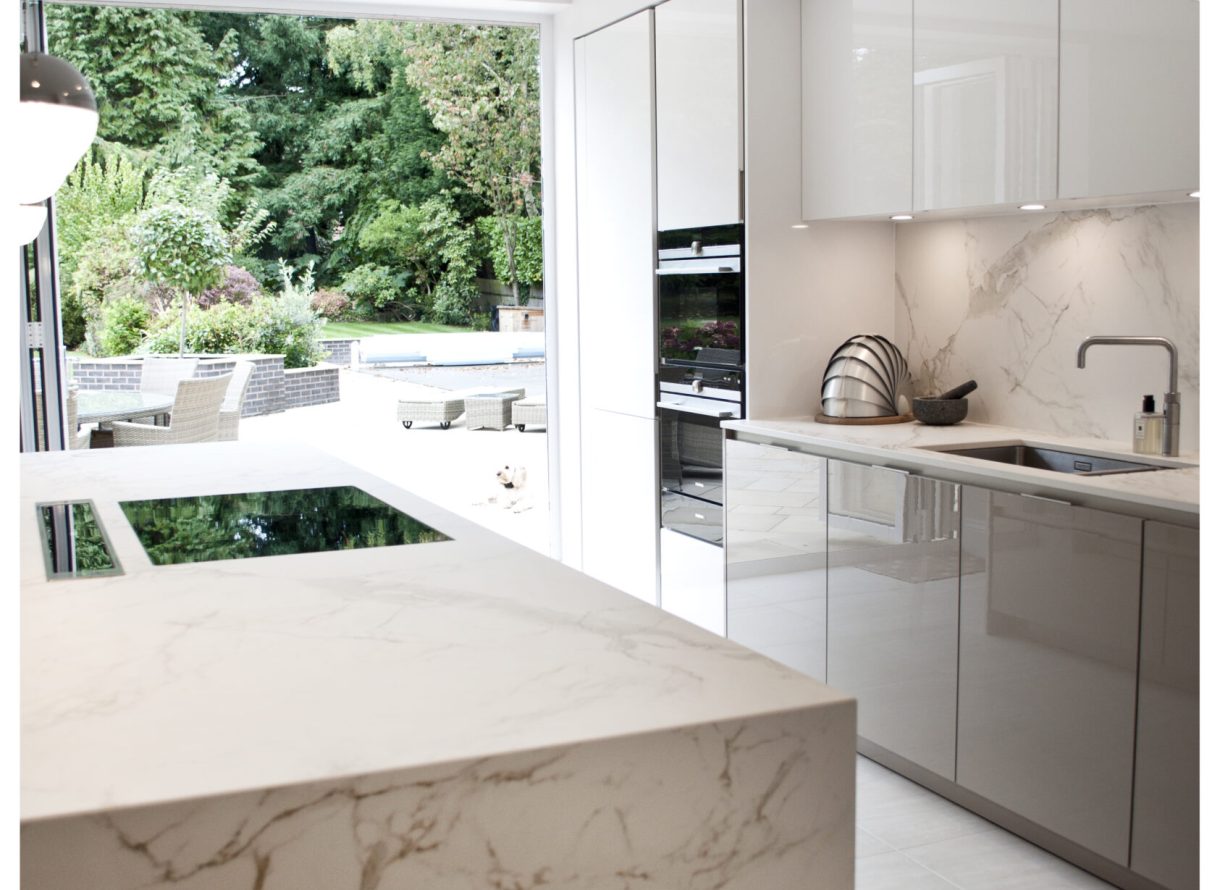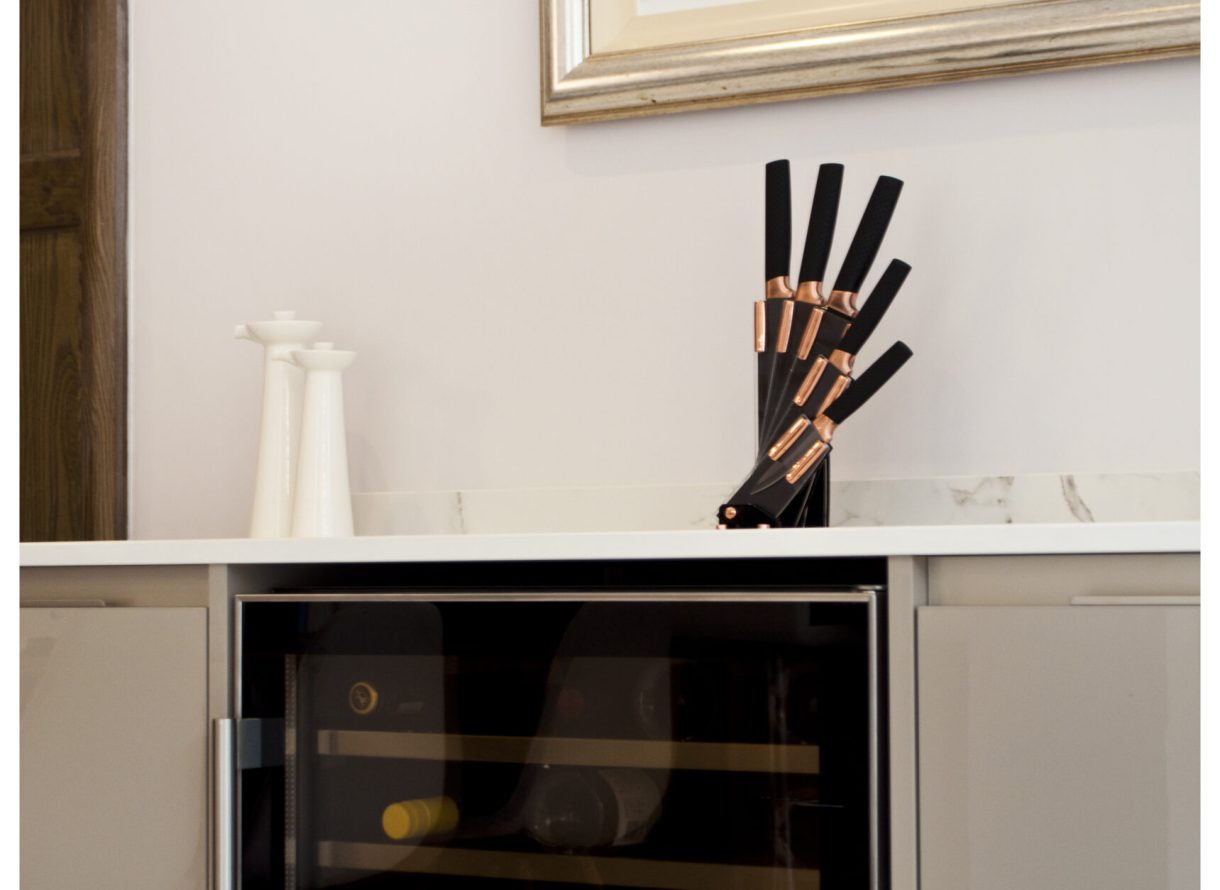 SieMatic, Siemens, Dekton, Spekva, Quooker, Blanco
Lotus White,  Agate Grey,  Entzo,  Brasillica
Design brief
The solution
Design brief
The brief from our client was to transform an existing oddly shaped room into one that connected spaces evenly with clear distribution of elements to make the space feel light and spacious.  
The solution
"We approached Kitchen Gallery to complete a full revamp of our space. Our kitchen was a lovely size but the positioning of 2 supporting structural columns meant that we couldn't get the flow we wanted to really create the living and social space we desired, as well as creating a kitchen fit for busy family life. We had attempted to find solutions but nothing quite worked for us, until we visited 'The Mailbox' showroom and were instantly inspired! The design team not only helped us visualise a much more effective use of our space, but the quality and luxury attached to the range of products they helped us select allowed us to create a truly wow factor. We have been absolutely thrilled with the results!"
Do you have your own project?
Are you in the early stages of your dream interior project? Do you have lots of ideas but need help in formalising them into a coherent design? Please get in touch to book a design consultation to discuss with one of our senior design team.